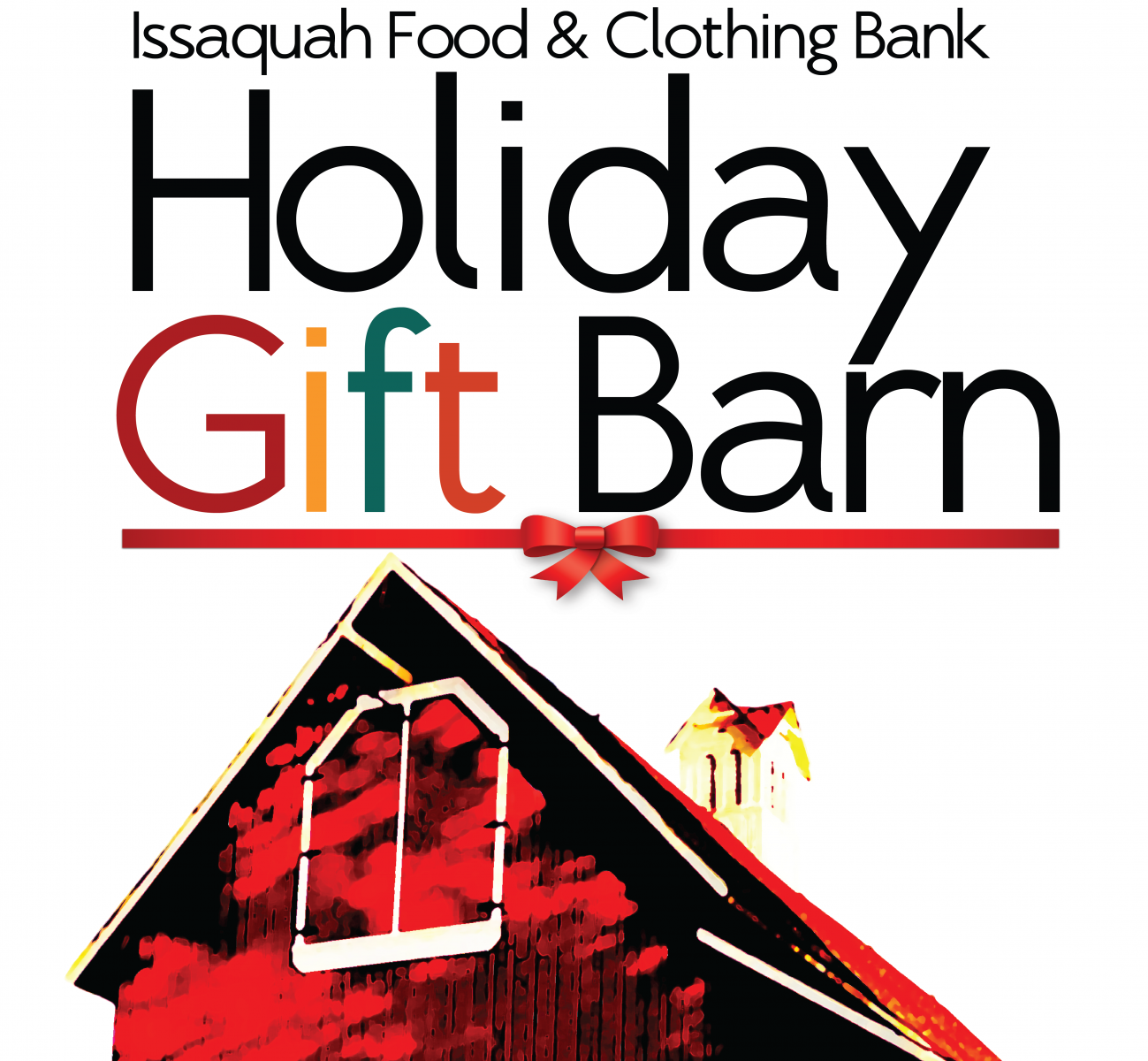 Holiday Gift Barn
Donors
Thank you 2017 donors! Your donations made the 6th Holiday Gift Barn a huge success and helped hundreds of families.
Thank you for your interest in the Holiday Gift Barn! This program serves 1,400 children in the Issaquah School District each year. We turn Pickering Barn into a huge toy store where parents can choose gifts and stocking stuffers for each of their children. We also have a wrapping station and child care so the gifts can stay a surprise until Christmas morning.
DONOR INFORMATION LETTER - All you need to know about event details, dates, location
SHOPPING LIST IDEAS!
Holiday Gift Barn LOGO
Questions? Email Dawn or Rebecca or call 425-392-4123 x11.
Clients
Registration for 2017 is CLOSED. Registration for 2018 will be during the month of November.
Questions? Email Dawna or call 425-392-4123 x16.
Volunteers
The Issaquah Food and Clothing Bank needs almost 100 volunteers each day for helping with the Holiday Gift Barn. This is a great volunteer opportunity for groups of friends, businesses and families. Most shifts are for ages 16 and up, but there are limited opportunities available for children ages 12-15.
THANK YOU 2017 VOLUNTEERS! You made the 6th Holiday Gift Barn an amazing and special event for hundreds of families.
Questions? Email Megan or call 425-392-4123 x10