Donate to the Issaquah Food & Clothing Bank
Your compassion for others is essential to reducing food insecurity. You can help in multiple ways:
---
Donate Food and Goods
Your donations of the listed priority items help us to provide the most-needed food and basic needs items to our clients.
We welcome your donations at our off-site warehouse location on the dates/times below. Please DO NOT drop off donations at the food bank, except fresh produce.
You can also order essential items from our Amazon Wish List for direct delivery to the food bank.
Upcoming drop-off dates and warehouse location
Please drop off donations only at these dates/times and only at our off-site warehouse. If you need additional assistance, email us.
Thurs. 3/23, 1 - 3:30p
Sat. 4/1, 11a - 1p
Thurs. 4/20, 1 - 3:30p
Sat. 5/6, 9:30a - 12p
Thurs. 5/18, 1 - 3:30p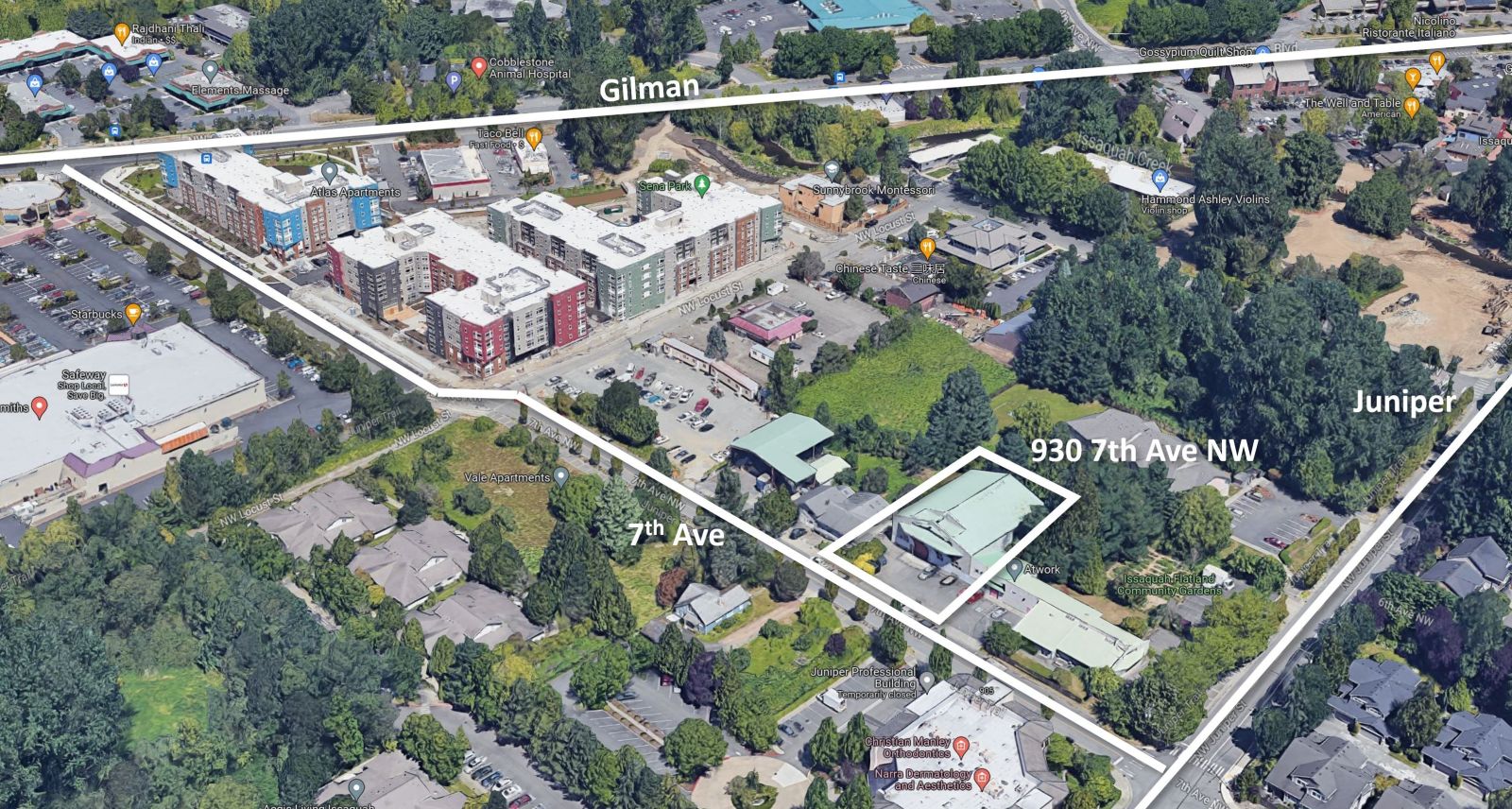 We are unable to accept:
Personal donations of perishable foods (such as dairy items), prepared / homemade meals, or frozen food, due to food safety precautions.

Egg cartons, due to updates in WSDA food-handling regulations. We are happy to receive donations of grocery-size brown paper bags with handles.

Clothing. If you have children's clothing (sizes 5-14), please consider donating it to our partners at KidVantage (formerly Eastside Baby Corner).
Have fresh produce from your garden?
We are happy to accept fresh produce from gardens and pea patches at the food bank every Monday and Tuesday, 1:00 - 3:00 p.m., at our side door. Our address is 179 1st Ave SE, Issaquah, WA 98027.
Please bring all other food donations to our warehouse at the dates/times listed above.

Interested in planning a food drive?
We are so grateful to all our food drive partners! Due to our limited storage capacity at this time, we ask everyone to please contact us before promoting your drive to ensure we can accept your donations.
Priority Needs List
We kindly ask for only unopened, unexpired items from this list.
The list changes as our need for items changes.
Peanut Butter
Canned Tuna
Canned Chicken
Hearty Soup (Progresso, Campbell's Chunky, etc.)
Chili
Canned Pasta
White Rice (2 lb bags only, please)
Hamburger Helper / Pasta Roni / Rice a Roni
Ramen
Pasta
Pasta Sauce
Cereal/Oatmeal
Canned Fruit & Vegetables
Cooking oil (16-20 oz bottles only please)
Protein Drinks (individual servings)
Protein Bars (Protein Kind Bars, Protein Clif Bars, etc.)
Snacks
Pancake Mix (regular and gluten free)
Condiments (ketchup, mustard, syrup, soy sauce, jam), regular not jumbo sized, please
Coffee (not decaf)
Cooking oil (16-20 oz bottles only please)
Baby Wipes
Diapers – sizes 4, 5, 6; Pull-Ups – sizes 2T-3T & 3T-4T
Incontinence supplies (men's and women's, all sizes)
Feminine pads (regular or super sizes, no tampons please)
Laundry pods
Shampoo
Toothpaste & Toothbrushes
Body Wash and Bar Soap
Deodorant

Want to donate books?
Contact the volunteer coordinator for our books program, Ann Fletcher, at fletcherann@msn.com.
---
Donate Funds
Fresh produce, meats, and dairy items are crucial to families, but tightening supply chains have led to fewer donations of these expensive items from our local food partners.
Your tax-deductible donations enable us to provide our clients with healthy food and help to support all our vital resources, including our youth, mobile food, case management, and emergency assistance programs.

Please consider making a financial contribution today. You can give online, or avoid the 3% online fee by mailing a check to the Issaquah Food & Clothing Bank, 179 1st Ave. SE, Issaquah, WA 98027.
Thank you for your support!
You can also contribute at no cost to you by enrolling in AmazonSmile and choosing Issaquah Food & Clothing Bank as your charity. Amazon will automatically donate 0.5% of your eligible purchases every time you shop at smile.amazon.com.
Donate Stocks
You can also support the Issaquah Food & Clothing Bank by donating stock. Your generous gift may be tax deductible. Also learn about CARES Act deductions.
To make a contribution to our brokerage account, please give these instructions to your broker and contact us at stock@issaquahfoodbank.org so we can confirm the transfer and provide you with a donation receipt (the broker does not share your info with us).
Charles Schwab (stock transfer) Instructions:
DTC # 0164, Code 40
Receiving DTC Brokerage Firm: Charles Schwab
Account Name/Registration: Issaquah Food and Clothing Bank
Account Number: 8216-9916
If you have any questions on how to make the donation, please contact eCIO (Investment Advisor) at 608-291-4646. We will provide you with a printed acknowledgement letter showing the date, number, and type of shares. Per IRS guidelines, we do not provide valuation, so you will need to value it yourself for matching and tax deduction purposes.
---
About Charitable Tax Deductions
For individual taxpayers who do not itemize their deductions, the CARES Act allows for a charitable deduction of up to $300 per individual. This is an above-the-line benefit that is deducted from the taxpayer's income before calculating their adjusted gross income.
For individual taxpayers who do itemize their deductions, the CARES Act allows for a charitable deduction of up to 100% of their adjusted gross income. Beyond the scope of the CARES Act, the deduction for qualified charitable contributions made by itemizing individual donors is limited to 60% of their adjusted gross income.
These deductions are available to individuals who make a qualified charitable cash contribution. Contributions of any kind of property — including marketable securities, real assets, or otherwise — do not qualify.
See the IRS website for detailed information. The Issaquah Food & Clothing Bank does not provide tax, legal or accounting advice. This material has been prepared for informational purposes only, and is not intended to provide, and should not be relied on for, tax, legal or accounting advice. You should consult your own tax, legal and accounting advisors before engaging in any transaction.
---