Volunteer Opportunities
Are you looking for volunteer shifts? There is a lot going on at the Issaquah Food & Clothing Bank, and our volunteers make our mission a reality. We could not serve our community without you!
---
PLEASE READ: Important Volunteer Information
We are not currently taking court-ordered/community service volunteers.

Volunteers, staff and shoppers are encouraged to wear masks inside the building.

The minimum age to volunteer is 16. Volunteers younger than 18 must be accompanied by an adult who is also signed up to volunteer.

Job coaches must contact the volunteer coordinator before signing up.
If you still have questions please read our Volunteering FAQ's and/or email volunteer@issaquahfoodbank.org.
Food Bank Volunteer Schedules
Food Bank
Donation Drives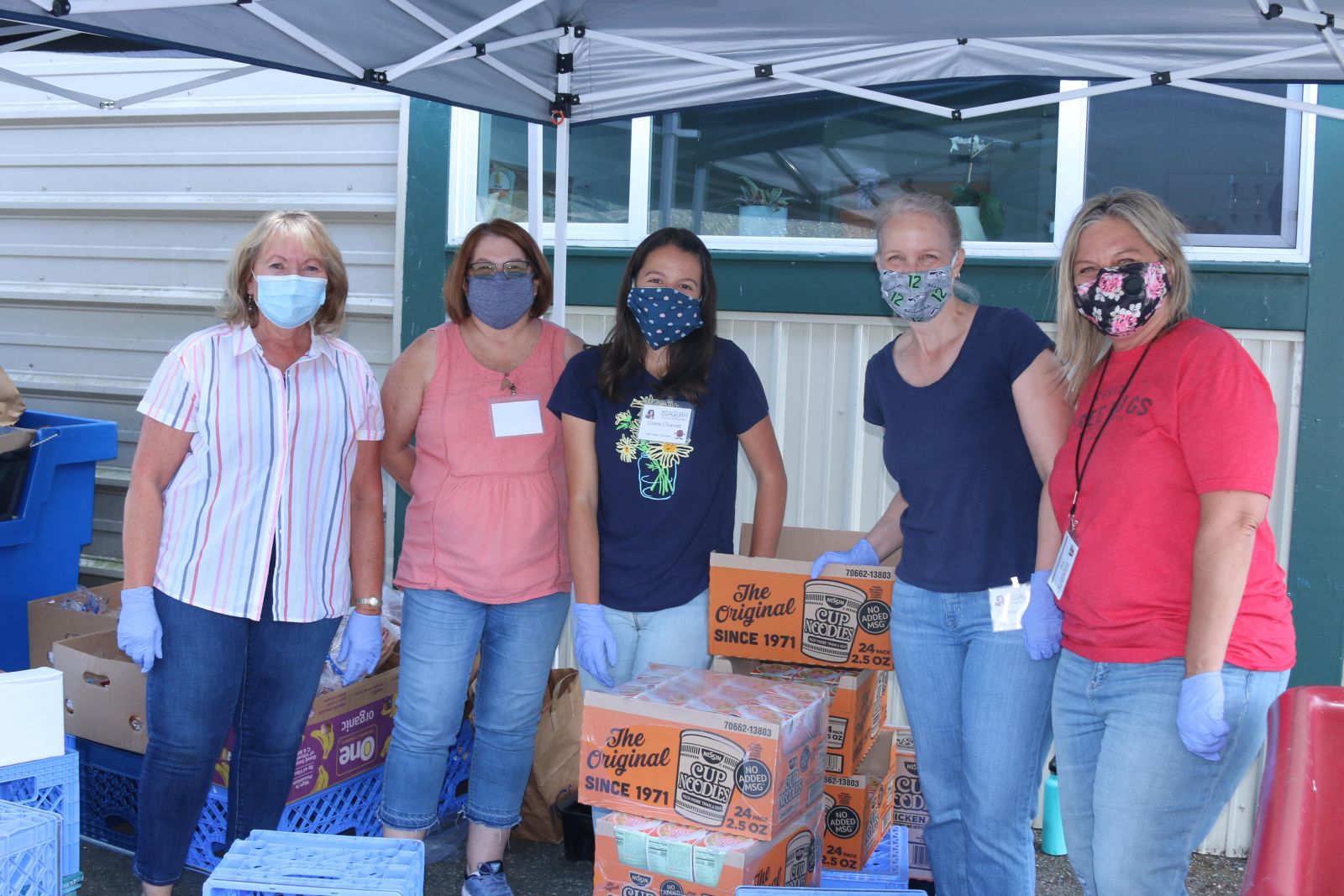 Special Volunteer Opportunities
Year-End Campaign
We're looking for 9 volunteers to fold, stuff, and seal about 500 letters and inserts to support our year-end donation campaign. Materials will be available Thursday, November 30 and Friday, December 1, and need to be returned to the food bank by 3:00 p.m. Tuesday, December 5. More details and sign-up:
Event Help
Have a great time while volunteering for a fun event! We need volunteers to help at:
Board Involvement
Contact Brooke to learn about opportunities on our Board and our Board Committees.
---
Learn more: Recorded Zoom volunteer meetings
Click the links below to view/listen.
May 2022: Meet the Board of Directors. Learn about our strategic planning and the Executive Director transition.
April 2022: Connor Lo, Gibson Ek High School senior. Learn about the garden he created for the food bank and his food insecurity project.
February 2022: Caelann Wood, Homeless Outreach Coordinator.
December 2021: Adverse Childhood Experiences Training, presented by Barbie Collins and Janyne McConahey.
November 2021: Our work with the Issaquah Community Court.