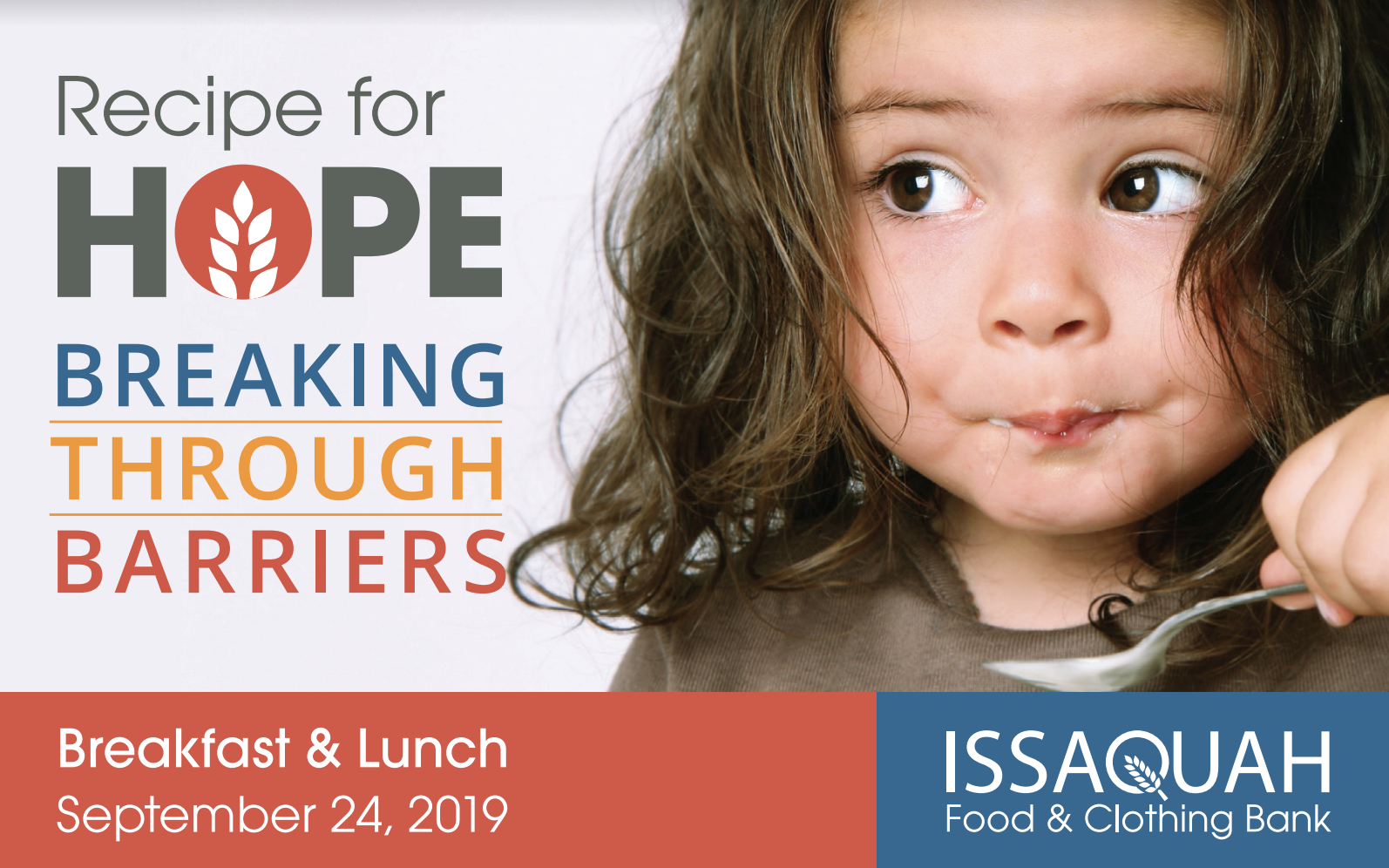 We're excited to be adding a LUNCH event this year! Now is the time to mark your calendars and start asking friends to join you.
Event Details
Join us for a look into the barriers that limit getting resources to the people who need them and how we can break through those barriers TOGETHER!
Date: Tuesday, September 24th
Location: Eastridge Church, 24205 SE Issaquah-Fall City Road in Issaquah

Two identical Events!
Breakfast: 7:00 AM Coffee Meet and Greet
7:30 AM - 8:30 AM Breakfast presentation
Lunch: 11:30 AM Meet and Greet
12:00 PM - 1:00 PM Lunch presentation
Minimum of $100 contribution requested
Table Captains Needed
Can you help us fill a table of 8 at one or both events? Contact Bonnie DeCaro-Monahan at bonnie@issaquahfoodbank.org.
Sponorship
Sponsorship Opportunties [PDF]
Sponsor Form [PDF}
Can't make the breakfast, but want to contribute?
Thank you! Click here to give.
Have a question?
You can reach out to Bonnie DeCaro-Monahan at bonnie@issaquahfoodbank.org.
Watch one of our 2018 Event Videos