Free Hugs Shirts
"FREE HUGS - When this is over!"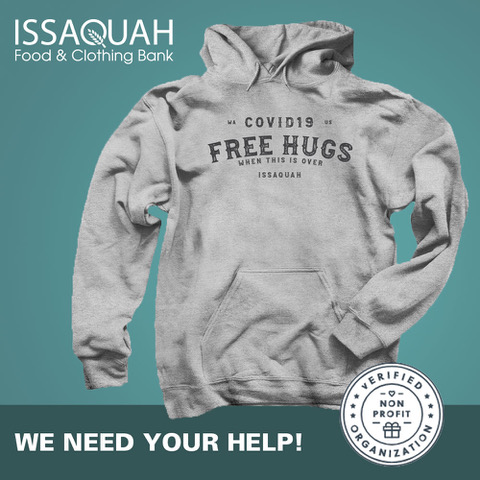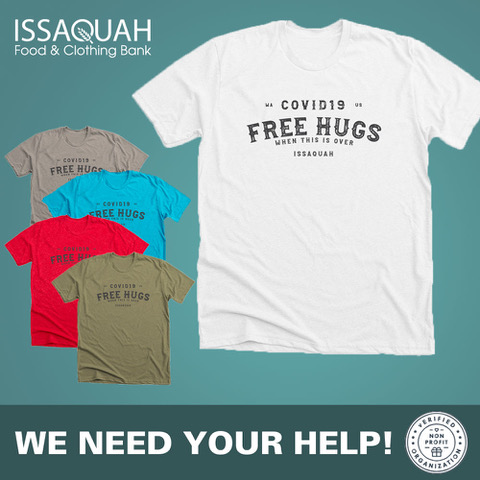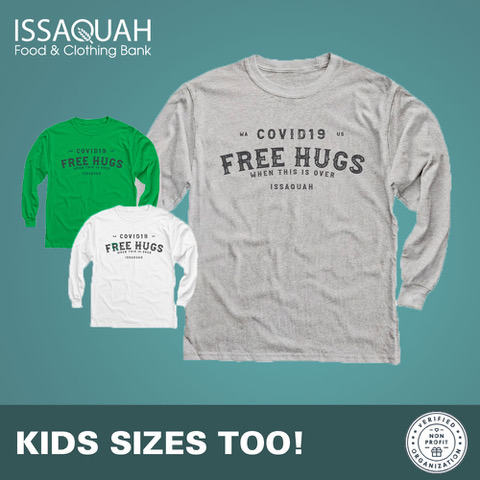 Thank you Karl Pauly and Greg Brumann for kicking off this FUNdraiser to help the Issaquah Food & Clothing Bank resource emergency food needs. In the first 3 weeks of this campaign, our community helped raise $5,000 for the food bank!
There are still plenty of sweatshirts and t-shirts available in multiple colors - order online on the Bonfire website!
Approximately $10 from every sweatshirt and t-shirt and $4 from every youth shirt is donated to the Issaquah Food & Clothing Bank.
Thank you for your support! We look forward to all the "free hugs - when this is over!"
---
Check out what your support is helping make possible!